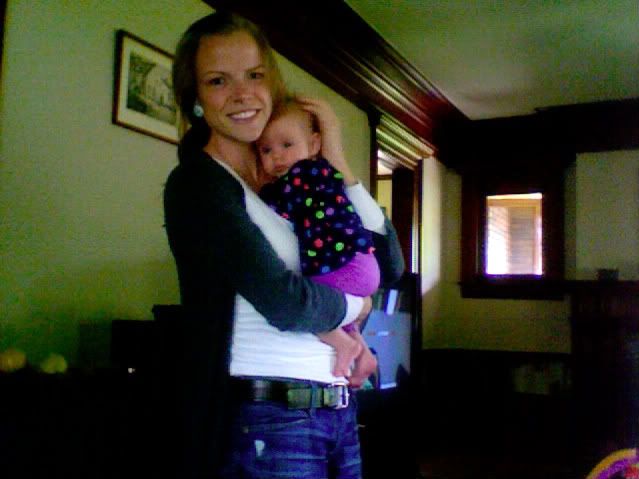 its 4:05 and i just finished putting jayne down for her nap. i should be napping right now too, because i'm so so so SO tired, but napping kind of screws up my bedtime even more than it already is so there you have it. earlier today jayne and i did another lovely photobooth photo shoot. i love that girl. i love how she gets all bug-eyed when we do it like the computer is going to eat her or something. i tried so hard to get her to smile and it just wasn't happening. sorry folks.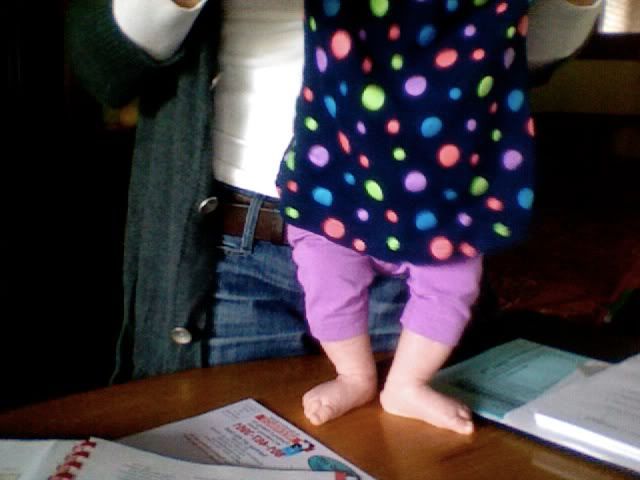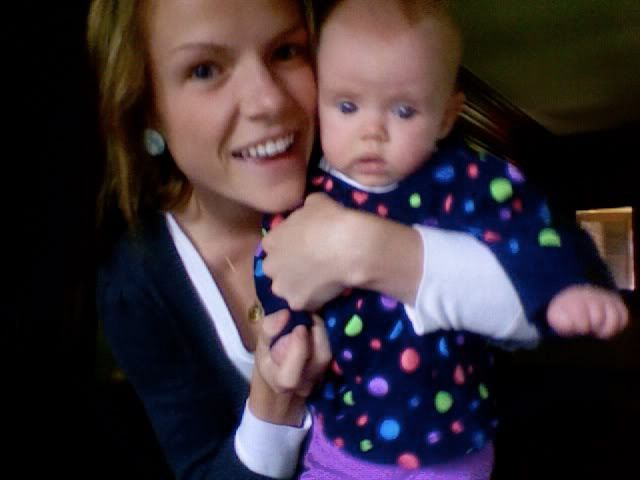 jayne is so freakin' cute. i know i'm her mom and all, and yeah i'm biased, whatever, but seriously she is so freakin' cute!!! i can't get enough of her. really. some of her recent things... she loves to stand up. loves it. her legs are getting so strong and she will stand on them for forever if you just balance her with her hands. its so cute. she also loves to smile and squeal super high pitched (yeah you wouldn't know it by these pictures). she smiles nonstop all day long (that is, if she isn't starving or really really tired). she smiles at the little baby in the mirror each time we go by it (they are the best of friends). she smiles when i come in to get her out of her crib. she smiles when i change her diaper. she smiles all the time. that little smile makes my days and nights SOOOOOO worth it. i'm so incredibly grateful for this stinker. each day i feel like the luckiest mom. you know what i mean?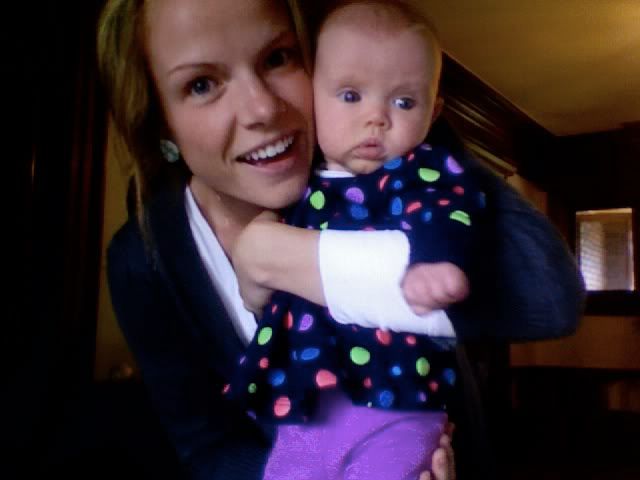 any who- random thoughts going on at the moment. yesterday i dropped wa-a-AY (emphasis on the "AY") too much money at Target the other day. is it just me or does every single item of clothing run RIDICULOUSLY too big? jayne is an average sized baby. i swear that clothes are sized specifically for jumbo sized babies. i'm sorry if i have offended any of you whose babies fit perfectly into every item of clothing for each age. i'm really just jealous that you can trust the clothes you buy and the size it says on the tag. any way my point was.. i had to spend a lot of money buying jayne some more NEWBORN SIZE warmer clothes for the fall. yes, she still fits into NB size. i think it will be a couple more months before she fits into size 3 months, even though she'll be exactly that in a week and a half. what was my point here? i'm not really sure. oh yeah, how i had to spend a lot of money because she doesn't fit into any of her fall clothes yet and because stores make their clothes too big. enough of my rant. moving on...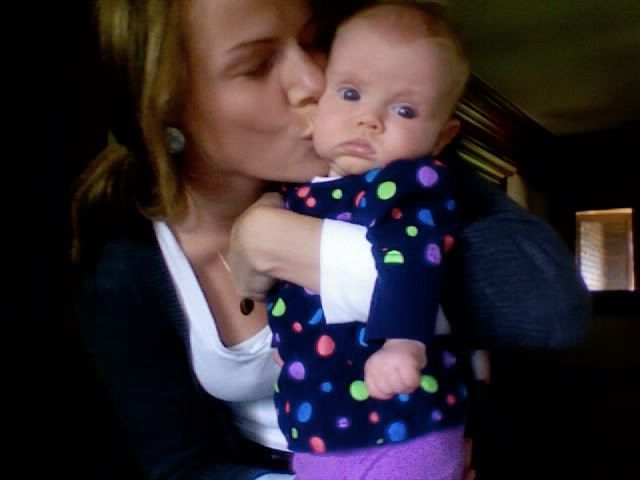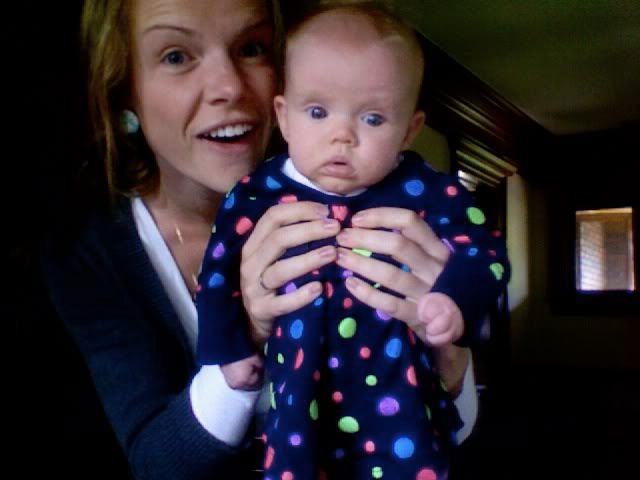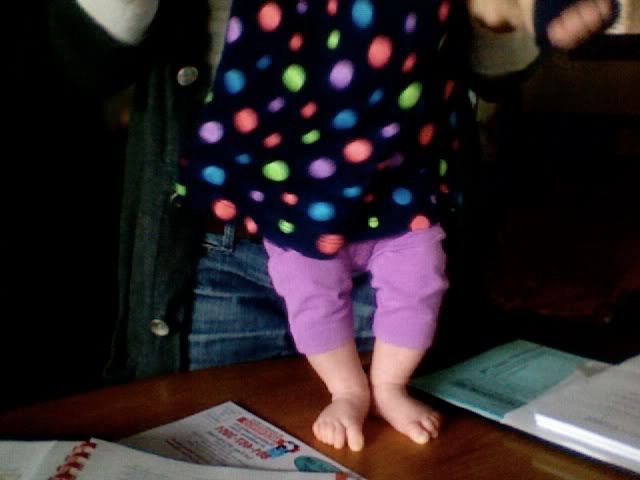 thanks to those of you who gave me some awesome photographer names. and if you don't know what i'm talking about- check out the post below. steve and i are going to check them out, do a little thinking (and a little persuading on my part) and make a decision. can't wait to get some cute family photos. photobooth gets a little old after a while. just kidding. it totally never gets old although i'm sure you are sick of all of these photos already..
just one more...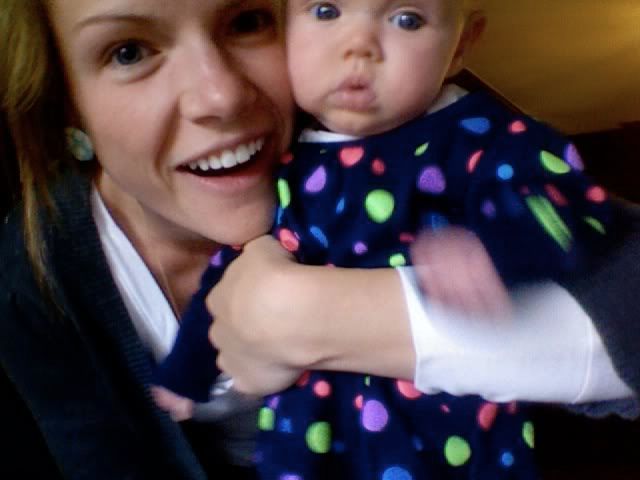 well i gotta go get dinner ready. we're having homemade pizza. yum. for the recipe click
here
. this chica has oodles and oodles of yummy recipes. a personal favorite?
peanut butter chocolate chip cookies
.
its a sinful treat that i make wa-a-AY too much.
hope you're all having a lovely week.